MORE TRAPS, LESS INSECTICIDES


WE HELP GARDEN AND FRUIT PLANT GROWERS TO ELIMINATE HARMFUL INSECTS WITH REUSABLE ECO-FRIENDLY TRAPS
Amongst old traditional methods of flying pest control, we had the technique of cutting plastic bottles and placing them upside down with suitable baits. This was a clever method which, however, was too problematic: the bait was not effective, the trap took too long to prepare and it was not selective enough.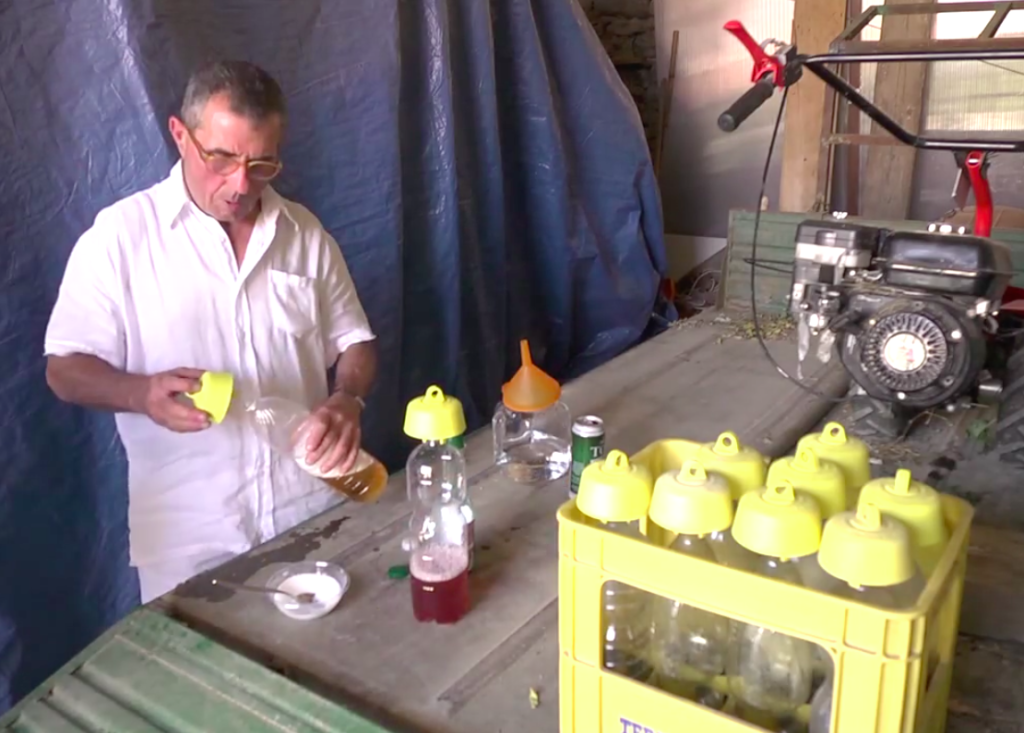 My name is Roberto Carello and since 2004 I have been inventing, designing and testing ecological traps for flying pests. Today, professional and private fruit and vegetable growers in Italy and in 20 countries around the world use these traps to defend orchards, gardens and vegetable gardens.
The idea of a trap for harmful insects came to me 15 years ago when I moved to the countryside with my family. Liek you, I was passionate about green spaces: my wife and I grew a vegetable garden and kept a lovely garden with fruit plants. We began testing baits by placing traps on these plants to catch flying pests such as fruit flies and hornets – insects that were routinely spoiling the fruit of our work – avoiding the use of pesticides or poisons.
ADOPTING AND PERFECTING A METHOD
And it is with the aim of overcoming to all this that Tap Trap® was born – the first food-bait based, chromotropic bio trap for flying pests. In effect, this trap has adopted that same method already known and used: the mass capture of flying insects with the help of plastic bottles, which are thus recicled.
Since the invention of our trap, this technique has bees vastly improved: new effective baits have been tried, the trapping has become more selective, the attraction to flying insects has been enhanced. The ease of use and durability of our traps have made them highly recyclable. So much so that today it is used to prevent infestations and reduce the rate of reproduction of harmful insects populations.
"The first professionals in Italy championing in the eco-friendly protection of plants and gardens from flying pests".
We like transparency and honesty.
We have never claimed our traps for flying insects offer a complete and definitive solution to the problem of flying pests. But we can confidently say they offer valuable help in preventing infestations: when using them correctly for preventive captures, the result is a marked reduction in flying pest populations.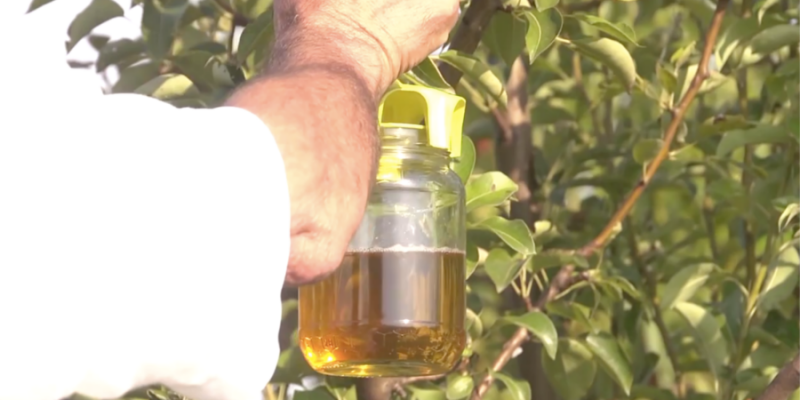 Our initial strategy to make Tap Trap® known was to hexibit in countless national and international trade fairs, where we met and listened to thousands of people, to their needs and their problems as growers of gardens, orchards and vegetable gardens.
It was with this in mind that I also designed and patented:
Vaso Trap® the version of the biotrap that, by recycling the 1 kg honey jars, meets the need of those who want to place the traps on the ground, rather than hanging them.
Lima Trap®: a slug trap for those keepers of gardens and vegetable gardens who, overwhelmed by an invasion of snails and slugs, cannot really avoid using slug pellets. Thanks to this small device, you can avoid the contamination of the soil with spillages of this poison, as well as significantly reduce the quantity of pellets that you need to use.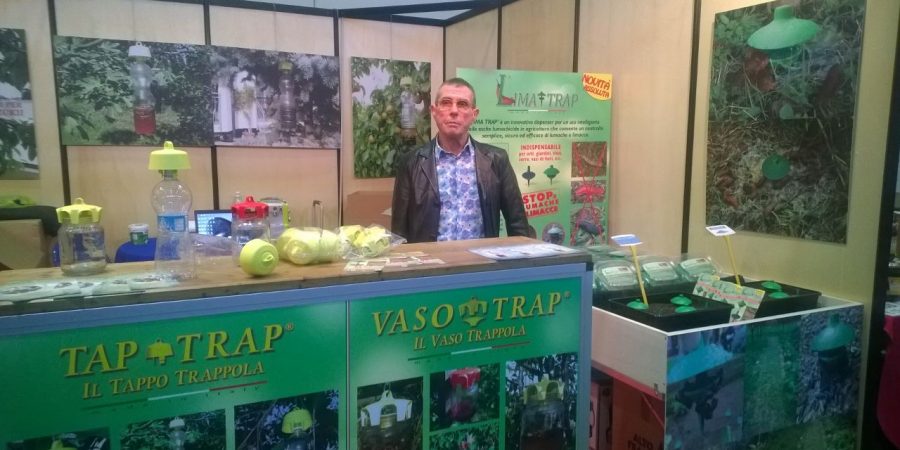 Our insect traps, in addition to a low environmental impact, considerably reduce the need to use pesticides, which is a significant benefit for our health and that of others.
The positive feedback we have received from our customers for many years and from the experiments of various research institutes has validated the importance of prevention in defence, encouraging us to constantly search for environmentally friendly solutions as alternatives to pesticides.


THE FIRST PROFESSIONALS IN ITALY DEALING WITH THE DEFENCE OF ORCHARDS AND GARDENS FROM FLYING PESTS IN AN ECO-FRIENDLY WAY WITHOUT USING INSECTICIDES
To Roberto, beloved husband, father and grandfather: you are always with us, with your genius and your cheerfulness
(06.02.1953 – 20.05.2021)