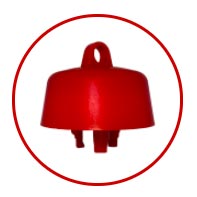 Trappola per Drosophila Suzukii
Red Tap Trap® is a variant of the original yellow Tap Trap, it is specifically designed for the mass capture of Drosophila Suzukii, the small fruit fly, scourge of blackberries, raspberries, plums and cherries. It can also trap other types of flying pests.
The use of red Tap Trap® allows for a significant reduction in the use of chemical products, and supports the organic farming technique used for the mass capture of various species of flying pests. It is made of the same plastic material as the original bio traps: durable and versatile in its use.
The excellent results obtained in all the mass trapping field trials confirm the effectiveness of the red colour, as a strong first visual attractant for the midge Drosophila Suzukii. The food baits were also tested with excellent results.
Red Tap Trap® has an added bonus: the bait that attracts Drosophila Suzukii (see recipe below) is also very effective at attracting for wasps and hornets: it is possible therefore possible to set a dual trapping targets using a single trap.
Tip: to monitor the presence and capture only of Drosophila Suzukii is recommended the use of the highly selective red Vaso Trap.
DOVE ACQUISTARE TAP TRAP ROSSO?
Trovi Tap Trap Rosso nelle migliori rivendite agrarie, garden center e ferramenta
DROSOPHILA SUZUKII (Small fruits midge) - Red Tap Trap
DROSOPHILA SUZUKII (Small fruits midge) - Red Tap Trap
To use with: Small fruit plants: cherries, strawberries, blackberries, raspberries, currants, blueberries, etc.
Use these quantities with: Red Tap Trap
How to:
Pour in the bottle 250 ml of apple vinegar + 100 ml of red wine + a tablespoon of sugar
Replacing the bait: Every 15 days
The bait is tested and recommended by the Edmund Mach Foundation (FEM) in San Michele all'Adige (TN)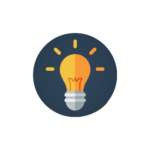 Per capire come contrastare un infestante, è utile conoscere i danni che crea: clicca sull'insetto per conoscerne la stagionalità, il ciclo di vita e capire meglio quando mettere in campo i mezzi di difesa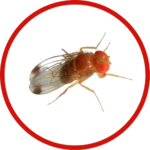 DOVE USARE LE TRAPPOLE PER DROSOPHILA SUZUKII
Sono molte le coltivazioni che possono essere difese con l'utilizzo di Vaso Trap Rosso:
Frutti a bacca (more, mirtilli, ribes, lampoi, uva, sambuco)
Piccoli frutti dalla polpa tenera (fragole, albicocche, pesche, cachi, kiwi, fichi)
Pomacee (mele e pere vengono attaccate solo se già danneggiate)